Our work
We create communications for businesses, not-for-profits, social enterprises, community groups, sporting clubs, schools, local government & NGO's across Australia, helping manage and grow their presence online and offline.
WHAT OUR CLIENTS SAY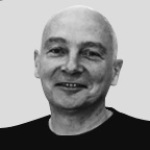 Sam and the team at Evoco are in one word, "extraordinary". It's not just a contractor relationship, but a true partnership of minds and spirit. We've been working together since 2007, the outputs are breathtakingly clever, quick and value for money.
SOME OF THE CLIENTS WE WORK WITH
CaSPA Care
Care for the elderly
Our Community
ourcommunity.com.au
AusBiotech
Australia's Biotechnology Organisation
Football Victoria
Governing body for football (soccer) in Victoria
Nasahi
Autoclaved aerated concrete (AAC) products
Mazenod Victory
Community Football Club
DRC advocacy
Disability Resource Centre (DRC)